Go Beyond Photo Day
By forming partnerships within the youth sports arena, the work that we do goes beyond photo day. Working as a strategic partner with club owners, we create a revenue source and marketing avenue for clubs in addition to amazing photographs. If you would like to learn more about our club incentives please
click here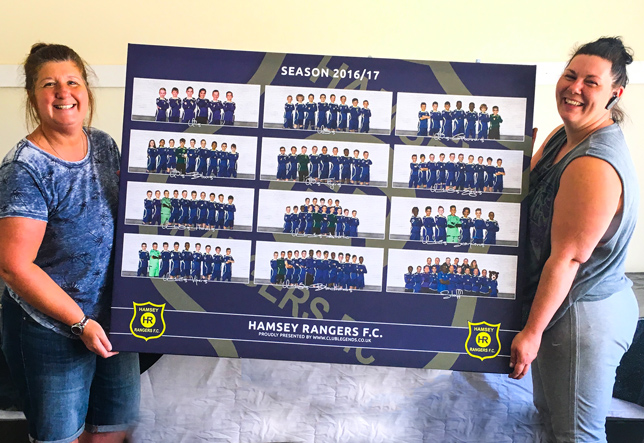 A very professional company, which delivered everything they said they would. We look forward to using them again in 2016" – Rob Nixon, Chairman of Whitley Bay Boys Club
The canvas came today and it looks fantastic, thanks very much for that, it's much appreciated. Hopefully we will get some positive news from the council regarding our plans for land and clubhouse and it will take pride of place – Mick Trainer, Secretary of Washington United FC
Communication is Key
Communication is key to a smooth, no hassle Photo Day. It's very important that club members know:
Who Club Legends are and what we offer
Know we are supported by the club
Understand the fundraiser
Know what is expected of them
Photo shoot times are scheduled correctly
They receive access codes to view photos at the web shop
We provide a step-by-step guide for Clubs to follow which ensures great communication and a no hassle photo day for club members.
Exceptional Quality
We pride ourselves on pushing the sports photography industry forward, where we have developed proprietary systems that allow us to excel. We have partnered with skilled photographers and designers to insure your photos stand out, because it is just as important for your members' photos to be an additional marketing outlet for your club as it is something that parents and members enjoy.
We under promise and over deliver, and never leave a club unsatisfied.
Customer Support
We make sure that we don't swoop in and take your members money and leave you cleaning up the mess. We are fully staffed to make sure we can answer and of your members questions and fix any mistakes or problems that may arise. We stand behind our work and our process and that means fewer headaches in the long run. You can rest assured that you're members will be well taken care of and we won't allow photography issues to become your issues.